October/November 2017 Newsletter
Hi all,
We have an array of exciting events coming up for families.
Tailor your Tailor Ed Tiger – art challenge
Autism Friendly Play Sessions
Coffee Morning with Partners in Advocacy
Autism Friendly Community Cinema
Hard Rock Café Quiet Hour
We have also issued our annual feedback to Tailor Ed families. The information you provide will help us improve our service and will allow us to report to funders. Please fill out this short questionnaire here: https://www.surveymonkey.co.uk/r/L6CYXKT
Call for Entries
We challenge you to tailor your own Tailor Ed Tiger
If you like drawing or painting then this is for you! All of the children we work with will be familiar with our Tailor Ed Tiger; he's on our t-shirts, our bags, our paperwork.
We love our tiger logo but would like you to come up with your very own version. Anyone can enter and we'll have two categories: amateur and professional.
At Tailor Ed we believe in the importance of the individual and so we'd like our tigers to represent this.
For details on how to enter go to: http://tailoredfoundation.co.uk/tailor-your-tailor-ed-tiger/
Autism Friendly Halloween Play Session
Our regular autism friendly play sessions at Time Twisters will run on Wednesday October 25th from 4pm-6pm. Time Twisters is at Unit 5, Catalyst Park, 2B Bankhead Drive, Edinburgh EH11 4EJ.
These sessions are held to create a less busy play session for children and families who may find it difficult to access mainstream provisions.  These sessions are closed to the general public but siblings/friends are welcome to attend. A member of Tailor Ed staff will be present at these sessions.
**Please note that for this session only will Time Twisters will be decorated in a Halloween theme. For those children who enjoy dressing up, they are more than welcome to but dressing up is entirely optional.**
These sessions cost £5.25 per child (adults enter for free). For families who want to attend but need help with the cost, we have a small budget available for this.
Tailor Ed Coffee Morning
We offer regular coffee mornings to Tailor Ed parents/carers as well as to the wider autism community. Our format usually involves inviting along other professionals, other charities or other services related to raising a child with autism.
Our next coffee morning will be on the 2nd of November from 10-12pm at The Well Café, 25 Nicolson Square, Edinburgh EH8 9BX. This event is free but ticketed.
Please follow the link to our Eventbrite event to book a place:  https://www.eventbrite.co.uk/e/tailor-ed-foundation-coffee-morning-tickets-38723964420
We will have a representative from Partners in Advocacy, speaking about advocating for children with autism.
Autism Friendly Community Cinema
The wonderful local initiative Leith Community Cinema is teaming up with Tailor Ed to put on an autism specific performance of Sing on Friday the 3rd of November at 2pm. Doors open at 1:30pm and the film starts at 2pm sharp. This screening is being funded by £eith Decides and so is free to families. There is limited capacity so book as soon as you can here:
https://www.eventbrite.co.uk/e/autism-friendly-screening-of-sing-tickets-38037467088
You are welcome to bring a snack for your child/children along to the event. You will find us downstairs in the Session Room at Pilrig St. Paul's Church, 1B Pilrig Street, Leith EH6 5AH
Hope to see you there.
Quiet Hour dining at the Hard Rock Café
On Sunday the 22nd of October the Hard Rock Café will open for a Quiet Hour from 11am until 12.
Numbers are limited so it won't get too busy and the restaurant is closed to the general public for this time.  Music will be quieter, there will be space for children to move around and an area to relax in if required.  You are able to pre-order food (and drinks) to avoid waiting.  Families are also welcome to bring their own food; cutlery etc. if that will help their child enjoy the experience.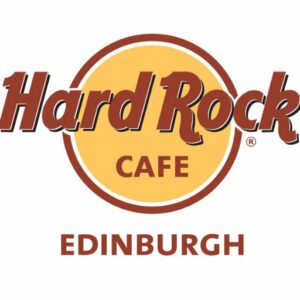 Space is limited so booking is essential. A £5 deposit is required at the time of booking.
Edinburgh_social@hardrock.com
Tel. 0131 260 3000 (Mon-Fri 9am-5pm)
Best wishes, The Tailor Ed Team