Summer 2017 Newsletter
Hi all,
We have news to share and an array of exciting events coming up for families:
Autism Friendly Play Sessions for July and August
Quiet hour at the Hard Rock Café
Autism Friendly Orchestra Day (for Tailor Ed Families only)
Tailor Ed News
We held our Annual Family Day recently at Broughton St Mary's Church which was great fun! We welcomed over 80 people on the day who took part in our craft stalls as well as our themed treasure hunts and party games.
We were incredibly lucky to have our party food provided by Sainsbury's Bernard Street and the wonderful Sugar Daddy's of Canonmills and the children tucked in! Thank you to all of our families who came along.
Matched Funding for Small Charities Week
We asked friends and supporters of Tailor Ed to pledge us a small donation on Wednesday the 22nd of June and we were overwhelmed by your support. As part of Small Charities Week we received matched funding on donations of £25 or less. While this matched scheme ran out fairly quickly (in 31 minutes!) our total for the day came to £756.25, £447 of that was raised in that first 31 minutes that the matched fund was open.
Thank you all!
Tailor Ed Events
Autism Friendly Play Sessions – July and August dates
Our regular autism friendly play sessions at Time Twisters will run on Wednesday 26th of July 2017 from 4 pm until 6 pm.
Our August session will run on Wednesday 30th of August from 4pm until 6pm. Time Twisters is at Unit 5, Catalyst Park, 2B Bankhead Drive, Edinburgh EH11 4EJ.
These sessions are held to create a less busy play session for children and families who may find it difficult to access mainstream provisions.  These sessions are closed to the general public but siblings/friends are welcome to attend. A member of Tailor Ed staff will be present at these sessions.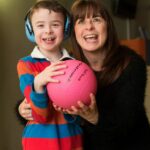 The cost for the session is £5.25 per child (adults enter for free). For families who want to attend but need help with the cost, we have a small budget available for this. You can contact us and we will send out a form for you to complete.  Please email contact@tailoredfoundation.co.uk to obtain a copy.
Quiet Hour dining at the Hard Rock Café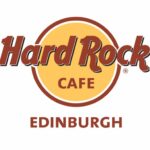 Following on from the success of the first Autism Friendly Dining Session, the Hard Rock Café are running more autism friendly dining sessions.
On Sunday the 23rd of July the Hard Rock Café will open for a Quiet Hour from 11am until 12.  During this hour the restaurant will be closed to the general public and families who need a quieter experience have the opportunity to book a table.  Numbers are limited so it won't get too busy.  Music will be quieter and there will be space for children to move around with a designate area to relax in if required.  Families will be able to pre-order food (and drinks if they want) to avoid waiting.  Families are also welcome to bring their own food, cutlery etc. if that will help their child enjoy their experience more.
Hard Rock Café staff will have received training from Tailor Ed staff and our own Project Worker will also be on hand to assist.  A similar experience will be available in September and based on your feedback we hope that following this we can extend these sessions and make them a regular option for families.  Families are welcome to book and come along just for drinks/cake as we appreciate 11am is a little early for lunch for some.
Space is limited so booking is essential. A £5 deposit is required at the time of booking.
Edinburgh_social@hardrock.com
Tel. 0131 260 3000 (Mon-Fri 9am-5pm)
Autism Friendly Orchestra Day
(for Tailor Ed Families only)
We are teaming up with the wonderful Ricciotti Orchestra to provide a relaxed performance for children with autism and their families. The aim of the event is to bring the experience of live music to those in our communities who often face barriers accessing it. Children will have an opportunity to explore the instruments, meet the musicians in an environment suited to their needs. The Orchestra will have had training from Tailor Ed to ensure that the event runs as smoothly as possible.
The most energetic orchestra in the world will be visiting Scotland between July 28th and August 4th and will play a modest 35 performances in 8 days.  Founded in 1970, the Ricciotti Ensemble has audience participation and broad programming in its DNA and its performances are a true celebration of music and life in itself. With the average musician's age at 22 years old, the organisation aims to provide high-quality community performance experiences for its emerging artists at the outset of their professional careers.
Please join us on the 2nd of August at Mayfield Salisbury Church. Please use the entrance at 18 West Mayfield, EH9 1TQ. Parking is limited at the church but there is on street parking.
Doors open at 10:30 and the performance begins at 11am.  The music will last for around 40 minutes and there will be time for the children to explore the instruments and meet the musicians after. All families are welcome to bring a picnic lunch and stay at the church afterwards.
To see the ensemble in action, take a look at their trailer on YouTube:
https://www.youtube.com/watch?v=93i63VMpJRs
If you have any questions at all please do not hesitate to contact us.
 Thanks and have a Happy Summer
The Tailor Ed Team