February 2018 Newsletter
Hi all,
As you may have heard it's a difficult time for Tailor Ed and we're working hard to secure the funding we need for the year ahead.  We'll publish updates as and when they happen.
We've had some more press coverage which you can find here:
https://www.edinburghnews.scotsman.com/news/kezia-dugdale-calls-for-government-to-save-key-charity-1-4682618
We are also organising a fundraiser, details of which are at the end of this newsletter.
Thank you all for your support.
We have an array of events coming up for families.
Autism Friendly Play Sessions – open to general public
Autism Friendly Quiet Hour at Hard Rock Cafe
Autism Friendly Play Session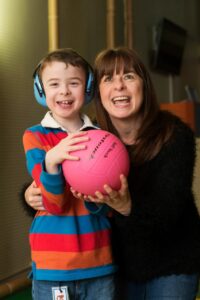 Our regular autism friendly play sessions at Time Twisters will run on Wednesday February 28th from 4pm-6pm. Time Twisters is at Unit 5, Catalyst Park, 2B Bankhead Drive, Edinburgh EH11 4EJ.
These sessions are held to create a less busy play session for children and families who may find it difficult to access mainstream provisions.  These sessions are closed to the general public but siblings/friends are welcome to attend.
A member of Tailor Ed staff will be present at these sessions.
These sessions cost £5.25 per child (adults enter for free). For families who want to attend but need help with the cost, we have a small budget available for this. Please email contact@tailoredfoundation.co.uk for a form.
Quiet Hour dining at the Hard Rock Café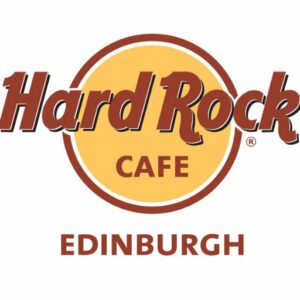 Following on from the success of the pilot Autism Friendly Dining Sessions, the Hard Rock Café are running more autism friendly dining sessions.
On Sunday the 18th of February the Hard Rock Café will open for a Quiet Hour from 11am until 12.  Numbers are limited so it won't get too busy and the restaurant is closed to the general public for this time.  Music will be quieter, there will be space for children to move around and an area to relax in if required.  You are able to pre-order food (and drinks) to avoid waiting.
Families are also welcome to bring their own food; cutlery etc. if that will help their child enjoy the experience.
'Just wanted to say that we went along to the quiet hour yesterday and it was fab. Lovely and relaxing and the staff were amazing – Kim in particular, who was our server. Nice also to catch up with Callum again. We will definitely be back in September. Thanks Tailor Ed and Hard Rock!' – Parent Feedback
Space is limited so booking is essential. A £5 deposit is required at the time of booking.
Tel. 0131 260 3000 (Mon-Fri 9am-5pm)
Tailor Ed Foundation Emergency Fundraiser Event 17th March
We are holding a fundraising event on the 17th of March at The beautiful Rowantree and we need your help. This will be a ticketed event with entertainment and as part of the evening we will be holding a raffle and an auction to help raise more funds towards our service.
We are looking for donations for our raffle on the night and for big donations towards our auction.
We are also looking for volunteers to help with organising. If you can help then please get in touch with Fran at fundraising@tailoredfoundation.co.uk