Newsletter
 Hi everyone.
We have an array of events coming up for both parents and children:
Ride a Bike Workgroup (for families with a referral only)

Autism Friendly Play Session

Annual Family Day (for families with a referral only)
Quiet Hour Dining Session at Hard Rock Cafe Edinburgh
For more information about any of the content, please do not hesitate to contact the office. We hope to see you soon.
Autism Friendly Play Session
Our regular autism friendly play session at Time Twisters will run on Wednesday 28th of June 2017 from 4 pm until 6 pm. Time Twisters is at Unit 5, Catalyst Park, 2B Bankhead Drive, Edinburgh EH11 4EJ.
These sessions are held to create a less busy play session for children and families who may find it difficult to access mainstream provisions.  These sessions are closed to the general public but siblings/friends are welcome to attend. A member of Tailor Ed staff will be present at these sessions.
The cost for the session is £5.25 per child (adults enter for free). For families who want to attend but need help with the cost, we have a small budget available for this. You can contact us and we will send out a form for you to complete.
Teaching your child to ride a bike.
We are pleased to let you know that we are running our Ride a Bike workshop for parents who want to teach their child to ride a bike. This will be run by our project workers Kate and Pete and will consist of two sessions:
The first session is just for parents/carers and will be on Thursday 29th of June here at our office from 10am-12pm. Our office is at 27 Maritime Lane, EH6 6SD. At this first session we will go through the practicalities of teaching your child to ride a bike and how to decide if the child is ready, as well as watching some videos of the basic exercises we will be using.
The second session is for parents and carers and their child to practice riding a bike. This session will be on Saturday the 1st of July between 10am-2pm at the Edinburgh Academy grounds in Cannonmills (free parking will be available). Kate and Pete will be on hand to help you teach your child and practice the various exercises.
Places on this workshop must be booked by email (contact@tailoredfoundation.co.uk) or calling on 0131 624 8970. More details will be provided at the first session.
Annual Family Party (for families with an active referral only)
We are really looking forward to holding our annual Family party. This will be on Sunday 25th of June from 1pm until 4 pm and will be held at Broughton St Mary's Parish Church, 12 Bellevue Crescent, Edinburgh EH3 6NE.

​
They have a great space for us to use and access to an outside area. We will have party games and crafts for everyone to join in on the day.
We will serve teas, coffee and cakes as well as juice and snacks for the kids. Please let us know if you have any dietary requirements. You are very welcome to bring your own food along if you would like.
This is a really good opportunity to catch up with some other families as well as the Tailor Ed team. Please note that children must be accompanied and supervised by parents at all times.
Please email Fran or ring the office if you would like to come along so we can get an idea of numbers for catering. Also if your child would like an invite posted out, get in touch. It would be great to see you there!
HARD ROCK CAFE EDINBURGH LAUNCHES 'QUIET HOUR'
In partnership with Tailor Ed Foundation
On Sunday, 25th of June the Hard Rock Cafe will launch their first autism friendly 'Quiet Hour'!
From 11am until 12pm the restaurant will be closed to the general public. Families who need a quieter experience have the opportunity to book a table and enjoy the Hard Rock Cafe's legendary service and atmosphere. Guests will be able to enjoy lunch, get a chance to browse the world famous memorabilia and visit the Rock Shop!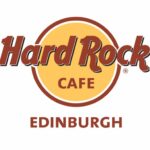 Numbers are limited so it won't get too busy. Bookings are essential.
A reduced amount of television screens will be in operation, the music will be lower and there will be space for children to move around and a designated area to relax in, if required.
Families are asked to pre-order from some great set menus (and drinks if they want) to avoid time spent at the table waiting. Most dietary requirements can be catered for and more specific dining requests can be arranged.
Hard Rock Cafe staff will have received training from Tailor Ed staff and Tailor Ed staff will also be on hand throughout Quiet Hour to assist. Guests will also be given a map of the cafe featuring pictures instead of words, and visual supports will be used throughout the restaurant.
When: Sunday, 25th June, 11am
Where: 20 George Street, Edinburgh EH2 2PF
Admission: Booking essential, several menu options available, GBP5.00 deposit required
Reservations: Edinburgh_social@hardrock.com
Tel. 0131 260 3000 (Mon-Fri 9am-5pm)
Thanks and have a happy summer 
The Tailor Ed Team