Tailor Ed at Learning Disability Managed Care Network Seminar
On November the 21st 2016, we were delighted that our Senior Project Worker, Kate Langer was invited along to host an interactive workshop on Managing the Care and Support of People who have an Autism Spectrum Disorder. The Learning Disabilities Managed Care Network (LD MCN) covers the South East of Scotland (SEAT). Their aim is to provide information on Learning Disabilities within the NHS and to highlight the resources available to assist all those working with people with Learning Disabilities.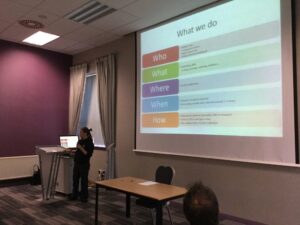 During the workshop Kate was providing examples of how autism affects individuals differently and she facilitated the seminar attendees exploring tools to consider this and how information can be used to inform support. Feedback from the event was really positive and all of the participants found the workshop incredibly helpful.