The Board
Our Board is a comprehensive mix of people, providing a range of skills, expertise and perspectives that guide Tailor Ed.
Matthew Day (Chairperson) – Having worked with adults on the autistic spectrum since 1991, Matthew is currently the service coordinator for Number 6, Autism Initiatives. He has previously served as treasurer on the board of Changes Community Project (an East Lothian mental health charity). Matthew has had extensive training in autism, mental health and managing challenging services, and has a diploma in employment law.
---
Susie Harding – Susie is a clinical psychologist and has worked in applied psychology for several years with children, young people and families. She has previously worked as a researcher for a children's charity and as a behavioural therapist with children with autism on home intervention programmes.
---
   Chris Brown (Treasurer) – Chris is a Finance Analyst who has previously worked in the voluntary sector for a large Edinburgh based childcare organisation.
---
Dr Andrew Stanfield – Andy is an NHS consultant psychiatrist and co-director of the Patrick Wild Centre at the University of Edinburgh – a research initiative which focuses on autism and intellectual disability.
Jo McDermid – As a parent who has a son with Autism, Jo has had experience with a variety of different services that Tailor Ed work alongside. She adds a parent perspective to the Board, as well as supports Tailor Ed's ethos that learning practical skills are the things which have the biggest impact on families.
---
Liz Murphy – Liz was Tailor Ed's first administrative assistant and worked with the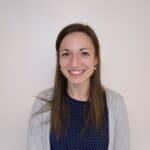 organisation for two years. She went on to do a masters in social work and is now working as a social worker.