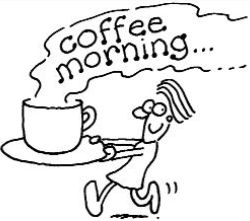 EY School Placement Info
It was great to meet some of you at our coffee morning last week.  As well as a coffee and a chat we shared information about starting primary one. Click on the image below to see the information shared.
If you weren't able to attend and have any questions then please get in touch.  If there is demand we can run a Zoom event to discuss this information. Please email contact@tailoredfoundation.co.uk if this is something you'd be interested in.
Our project workers will be getting in touch over the next 6 weeks or so to start assessment with you and don't worry if you weren't able to make the coffee morning we will be organising another soon.
If you've any questions at all about our Early Years Service then don't hesitate to get in touch with Kate at kate@tailoredfoundation.co.uk or on 07980 702 962