Daniel and His Diet
Daniel is a 10 year old boy with autism and he attends a special needs school in the city.  Daniel loves sensory play such as play-dough and enjoys looking at photographs, playing on an iPad, and his favourite film 'The Lion King'. Daniel's family asked for help with expanding his diet so that he didn't eat the same thing every day and so he could eat some hot meals.  After 8 months of weekly visits and then one visit every few weeks for the next 4 months from our project worker Pete, Daniel's diet became much more varied and the family could independently introduce new foods.
Daniel's diet before our intervention:

Daniel's diet after our intervention now included: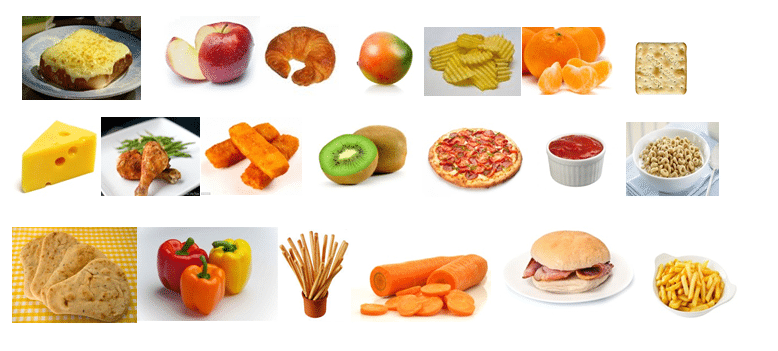 When we met Daniel he had a very rigid diet and would eat an almost identical breakfast, lunch and dinner every day. Daniel would not eat any hot food.  This restricted diet meant that Daniel's family had to prepare separate meals for him.  It limited where Daniel's family could eat out and caused difficulties when on holiday or visiting friends and family.
How we helped
Our project worker Pete began weekly visits with Daniel.  He would visit for an hour and during this time mix work on food with time to play.  Pete taught Daniel that trying a new food could be fun and relaxed and didn't have to mean eating some straight away.  We used visual supports to give Daniel clear instructions to follow around food.  This gave Daniel the opportunity to experience a new food and find out about it's texture, taste and smell whilst under no pressure to eat it.  We taught him what the instructions meant with foods he already ate and then began work on new foods.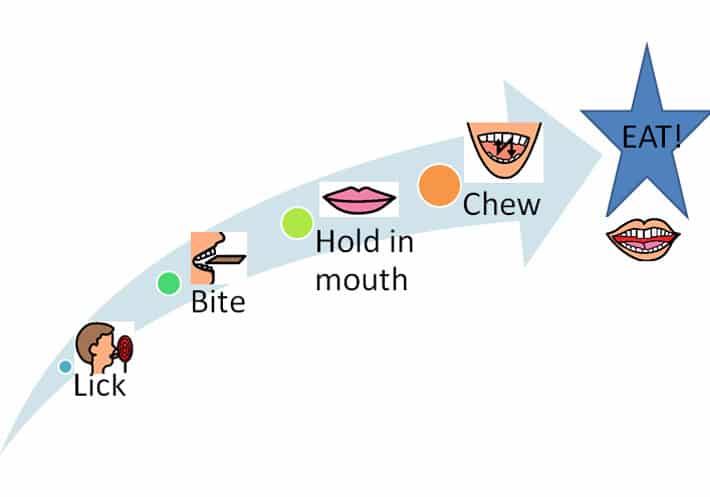 Each time Daniel experienced some of a new food he was praised and reinforced.  Once he followed an instruction with a new food, he could get some of a favourite food as well as time to play.  We gradually worked through the hierarchy illustrated below, only moving on to a new instruction when Daniel was comfortable with the previous one.  Within 6 sessions, Daniel was eating small amounts of new foods and with further practice the quantity increased too.
New foods such as fruit were quickly incorporated into snack and supper times at home and lunchtimes at school.  Once Daniel was at the stage where he could comfortably eat a child-sized portion of a new food at the same pace as food already in his diet, it was introduced into his evening meals. We used a weekly meal planner to do this as Daniel likes to know what he is eating each night in advance.  Using the planner means he can have this information without having to keep mealtimes identical.
Daniel's mum was involved in every stage of the intervention and can now continue to introduce new foods using the same strategies.  We were involved for a total of 12 months to ensure that the improvements to Daniels diet were well established and that his mum was confident continuing to support Daniels diet to improve.